HALFWAY THERE
on
November 13, 2013
at
11:39 pm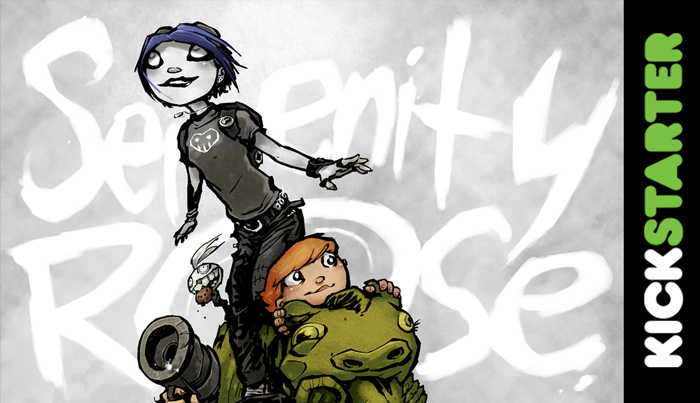 Wow, has it really been two weeks already? Halloween was THAT long ago? This has been, without hyperbole, the most overstuffed month of the most overstuffed year I've ever experienced in all my 478 centuries on earth. NO HYPERBOLE.
Did I mention I'm moving this weekend? (#PROTIP – Do not switch apartments in the dead center of a Kickstarter campaign.) In the process of packing up about six years of stuff and life, I came across a very interesting box that ties directly into what we're doing here this month. Totally forgot it existed. Come back Tuesday to see what it is!
…
MEDIA STUFF
HOORAY! The Serenity Rose Kickstarter got a mention on one of my favorite pop culture websites, STRANGE KIDS CLUB. Strange Kids is a lumpen, oozy paradise for 80's-kid weirdos like me (The "Garbage Pail Generation"), and Rondal has been a big supporter of my stuff for the past few years, particularly my last book, ELDRITCH! (with art by the legendary "Devil-May-Care" Drew Rausch). Check out the rest of the site below!

If you've got a link to the Serenity Rose Kickstarter (or just SR in general), please pass it along! I like sharing.
…
FROM THE VAULT
Okay, so last time I mentioned Sera was originally conjured up as a character to use for animation tests in art school. HERE IS PROOF. It's a sheet of poses for an old "attitude" assignment… Back then I had two versions of her, one super-cartoony and the other slightly more realistic like this one. Of course, even "realistic" Sera looks pretty squirrelly… Her eyes are so weirdly close to each other… Almost… GARFIELD close.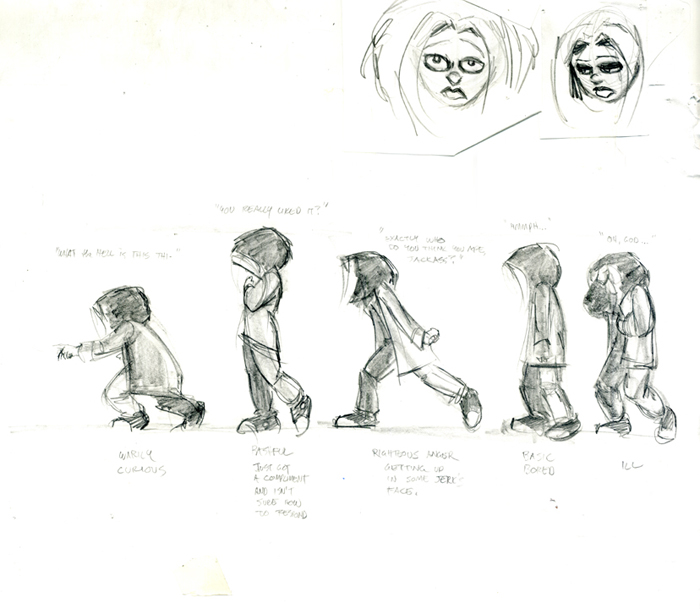 "Just got a compliment and isn't sure how to respond." Boy, I know how that feels lately…
…
CRESTFALLEN MEET YOURSELF
Today's featured resident is PHILLIPA! Phillipa "Seedlet" Robinson, even. Phillipa is another very talented painter and multi-media artist who's been sending fan art for long time now. ELDRITCH! fans might remember her awesome Anya painting from a while back: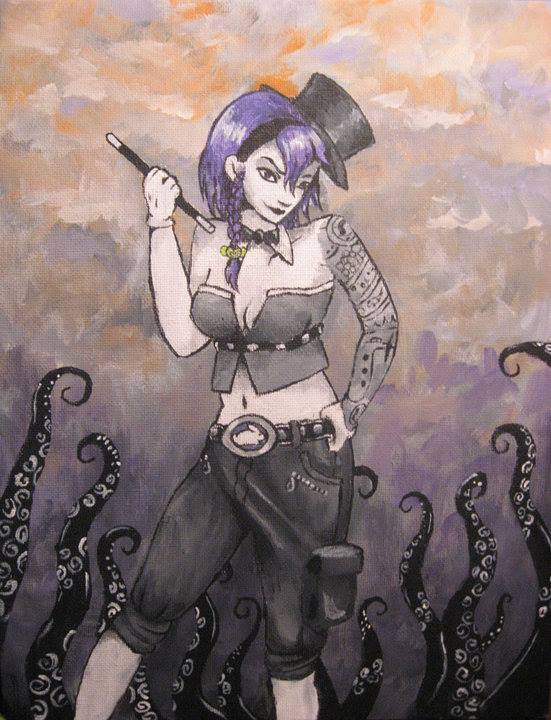 With a Birthday Massacre belt buckle, even!
If anyone else would like to be featured in CRESTFALLEN MEET YOURSELF, you still have time! Artist, writers, musicians… Just send me a message and I'll try to share as many of your links as I can (AT LEAST four more, anyway).
Thanks for all your support, everyone! Keep spreading the word! Remember: SLIPCASE EDITIONS are for you Kickstarter backers ONLY. Just think of your friends' fury if they miss out!
FURY.
-a