TAKING SHAPE
on
November 6, 2013
at
10:33 pm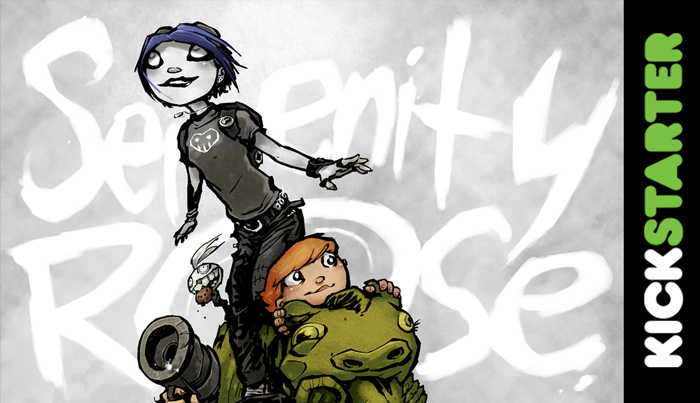 As I'm writing this, we're closing in on $30,000. Just one week ago when I clicked that "LAUNCH" button, I was worried we wouldn't get $1000. Incredible.
THANK YOU!
I've been getting a few repeat questions here, so I figured I should post some quick clarifications…
…
THE SHAPE OF THE BOOK
"How's this little conjure going, Aaron?" Well, I'll tell you, the speed with which you guys have attacked this Kickstarter basically wadded up all my little "stretch goal" plans into a tiny ball and launched them into the sun. At this point the book is about as tricked-out as it's going to get… Here's what we're looking at so far:
– Hardcover (450 pages, full color, endpapers, 6″ x 8.5″)
– Spot UV on the cover
– High-quality paper stock
– Bound-in blue silk ribbon
And if we get to my arbitrarily selected $35,000 target.
– A KICKSTARTER BACKERS ONLY slipcase.
Let me know if there are any other printing-type deluxe-nesses you'd like to see!
…
ADDING INCENTIVES
Some people have asked if there's any way to add incentives if they've already pledged at a certain level. The answer is YES. Just pledge at any level, then click "Manage Your Pledge" to adjust the amount… The prices are $20 for the pendants, $20 for the art books, $50 for the "TRIPTYCH" prints, and $10 for the "ANNIVERSARY" print.
Sorry it can't be simpler than that! Kickstarter was never really designed to be a storefront, so this all sort of held together with tape and dreams and very tiny, trace bits of ectoplasm. I'll send a survey out at the end of the campaign to make sure we know what you wanted. Easy peasy!
…
CRESTFALLEN MEET YOURSELF
OKAY! Now on to more fun… Today's spotlighted Crestfalleneer is EEKAH! Or "Squeek." Or, well, "Erica." Let's go with Erica.
I've been following Squeek's artwork since she first sent me a terribly sexay/unsettling bit of Vicious fan art back in 2008. Let's embarrass her now by showing it off! I LOVE IT.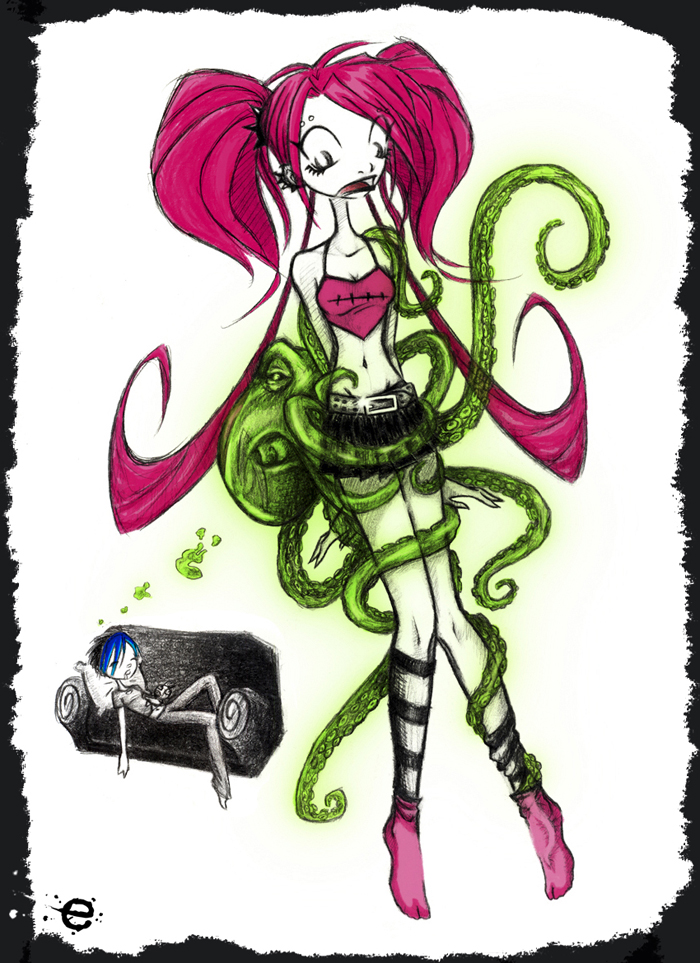 But as great as that is, it didn't prepare us for the sheer sweet creepiness of the thing she posted just a couple weeks ago: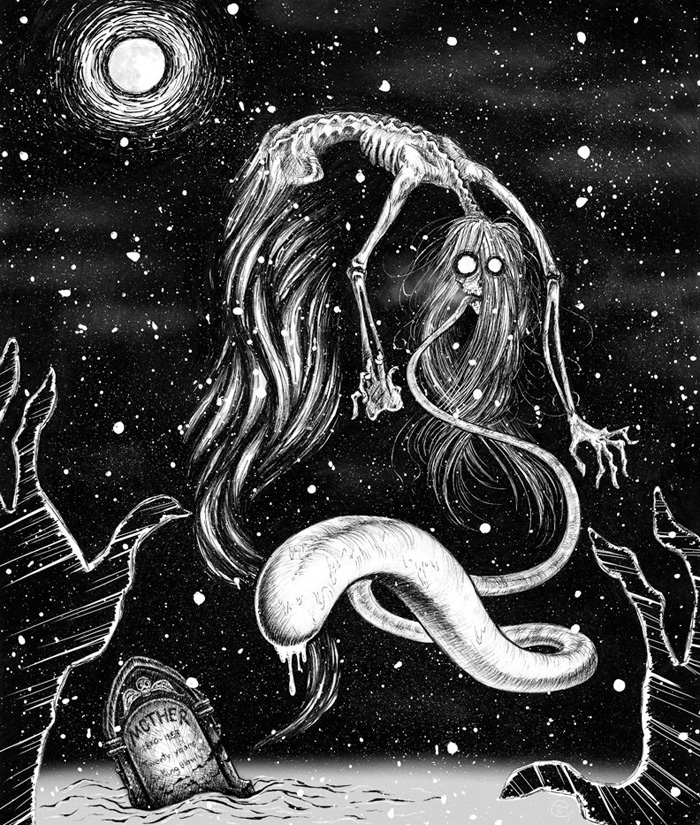 Now THAT is Halloween. It looks like something Charles Burns would dream about after gorging on Japanese food and absinthe. Gonna own that print someday.
Thanks for submitting your link, Erica! And if any of you other artsy Crestfallen citizens would like to see your work in the spotlight next Tuesday, send me a message.
Thanks again, everyone! Next week I'll start taking you deep into the crypt to reveal the very earliest days of Serenity Rose!
-a