Commissions: ROUND TWELVE
on
January 5, 2011
at
4:46 pm
The goddess CHIBI (of my most favoritest BIRTHDAY MASSACRE) screams, "HAPPY NEW YEAR!"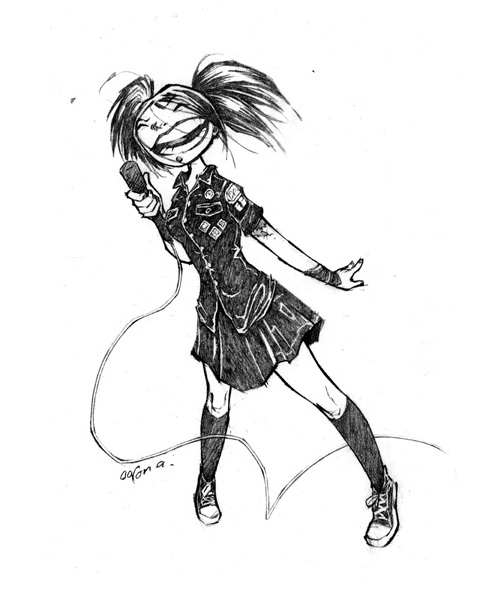 –
And a happy new year it is! Filled with… STUFF. And THINGS. SOUND AND FURY, signifying PLENTY. (Well, maybe not so much "sound"…) I've got TWO (2) new comics debuting here in the first half of 2011 – ELDRITCH! and Serenity Rose Vol. 3 – and man, it's gonna HURT LIKE FLAMING HELL when those two finally ignite the gleeparts of your cerebral cortex (I hope). Later on this year I'll also be rolling out some translated versions of SR for those in various (as yet) un-Anglicized regions of the earth. French and Dutch so far, but more be jumpin' on the griddle. Lots of busy-ness this year!
AND YET THE COMMISSIONS KEEP ON COMING. Mostly because they're the best and funnest way for you guys to help me finance all these lovely comics. (Not the easiest, though. That would be original art sales.) Thanks so much to everyone who commissioned a sketch last month!
–
–
–
To learn more of the shadowy underworld of commissionation, knock three times and enter the COMMISSIONS GALLERY.
To get your OWN needle queen, tagger-bot sweetie or magic ring man, kindly launch an e-mail toward SERENITY@HEARTSHAPEDSKULL.COM. The base price for art commissions is $50, and $30 for each additional character on the same page. Shipping is all kinds of free within the U.S., and a measly $3 to parts beyond.
Happy 2011!