KICKSTARTED
on
October 31, 2013
at
12:57 am
AAAAAAAH I CAN'T BELIEVE WE'RE DOING THIS.
The SERENITY ROSE: 10 AWKWARD YEARS Kickstarter is LIVE.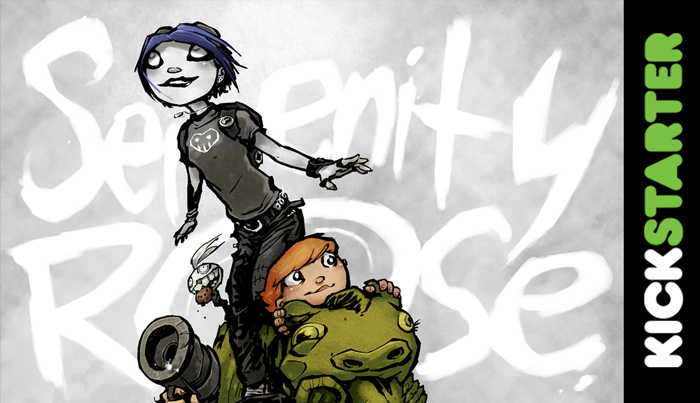 All the details are a click behind that banner, but here's the bottom line: 10 AWKWARD YEARS is an OMNIBUS EDITION of every Serenity Rose comic from the past ten years, 450 PAGES, IN COLOR (mostly), all the fixin's included (Halloween short, covers, guest art, Vicious Whispers, EVERYTHING). And we're shooting for HARDCOVER, too.
I'm looking to print at least 1000 of these monsters for us, and half the money will come from me. I'm hoping the other half can come from you.
And here are just two of the incentives:
Oh my God I'm so excited about this… I feel like this book is something that's been brewing since I did those first few drawings of Serenity at CalArts way back in 1998. THANK YOU SO MUCH to everyone who's supported me and Sera over the years! Whether this Kickstarter works or not, I appreciate all of you for following us, and I hope you'll keep on following into the eerie future of Crestfallen. Big things brewing for 2014!
(By the way, if you know any crazed millionaires, do you think you could give them a call for me? Because that would be NEATO.)
HAPPY HALLOWEEN, EVERYBODY!
LET'S ROCK.